Reading Time:
7
minutes
This post should not be taken as financial, legal, taxation or migration advice. Consult a registered professional. Oh, Nomad! accepts no liability or responsibility to any person for actions taken as a consequence of this information, which is correct at the time of writing. We earn commission from trusted affiliates on selected purchases you make via ohnomad.com (at no cost to you). Prices are in AUD unless indicated and may exclude 10% Goods and Services Tax (GST)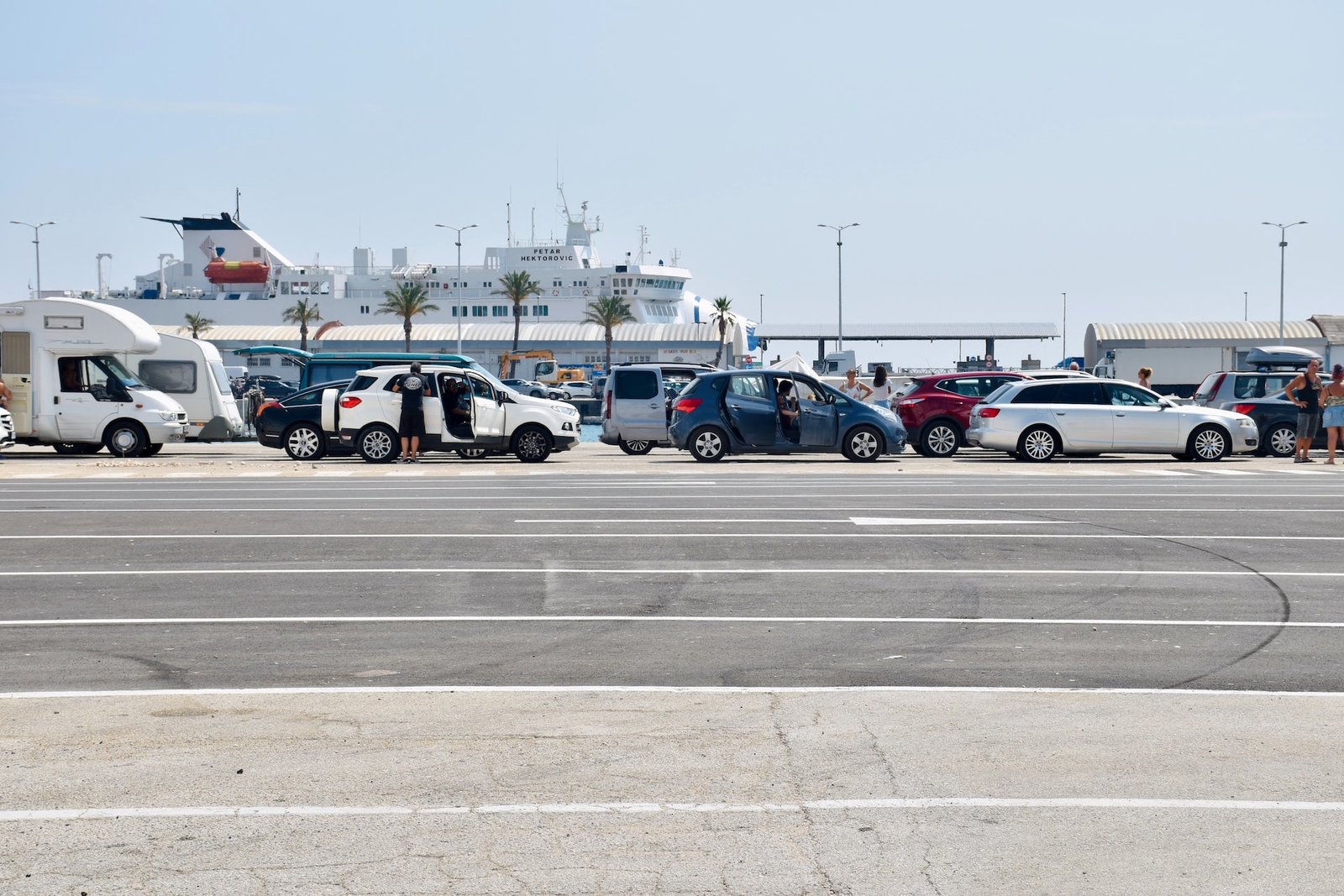 As an Australian venturing to NZ for a year or more as a digital nomad, was it worth taking my car with me over the ditch instead of hiring or buying a car second-hand when I arrived? I wondered to myself, "Is it worth shipping a car to New Zealand from Australia?" This is what I found.
Shipping a car to New Zealand from Australia
Is there a car ferry from Australia to New Zealand (Aotearoa)?
When I first started thinking about shipping a car to New Zealand from Australia, I imagined something like a car ferry. This is a ferry/ship on which you drive your car, park it and then go to a designated room/area to sleep or ride out the journey. You then return to and drive your car off the boat at your destination.
From my research, there isn't currently a car ferry service from Australia to New Zealand. Instead, your car will go onto a large cargo ship to be delivered in approx. a week. You'll need to fly to NZ separately.
Shipping vs Importing a car to New Zealand from Australia?
They are basically the same thing. Shipping usually describes the physical action and importing describes the governmental process. This is most likely to be relevant when it comes to costs – those to physically ship your car (loading and unloading) and those to go through the administration and paperwork of importing it.
How do you ship a car to New Zealand from Australia?
You pay a shipping company to ship your car. There are many shipping companies and you may need to check reviews and compare quotes to select the best company to go with. Some only depart and/or arrive at certain ports so confirm with them that they leave from your destination. If you are in a regional area, you will likely need to drive your car to a major regional centre or capital city.
Instead of a car ferry, shipping companies use large cargo ships adapted for vehicles that will take your car from Australia to New Zealand. There are a number of transport methods:
CHEAPEST: Your car is driven onto the ship in a covered cargo area/large hull (away from the weather) containing many vehicles and or other equipment. This is called Roll-On, Roll-Off or RORO. The photos that I saw showed hulls full of cars, buses, motorhomes and agricultural equipment like tractors – but it appears that the cargo that each provider takes is slightly different. This, obviously, is for cars in a driveable state. If you can't drive it, you'd need to consider the container options.
MEDIUM PRICED: Driven/taken into a multi-car shipping container with a number of other vehicles. If you're only shipping your car, this option is cheaper than the single container and safer than RORO.
MOST EXPENSIVE: Driven/taken into a single shipping container to be lifted onto the ship. This is also considered the safest option (best for expensive vehicles). You may also be able to load household items/belongings into the container to reduce moving costs (depending on the provider).
You can drive your car to the port yourself to be loaded onto the ship by a staff member of the company. Remember, you would also then need to find a way to the port in New Zealand to pick it up. The companies that I contacted could either pick up your car from your metro location (for a fee of around ≈$400 AUD/NZD each way between both my Australian and New Zealand pick-up and drop-off cities) but the further from the port you live, the more it might cost.
The shipping company will take care of most of the administrative aspects of the shipping once the car arrives in New Zealand (depending on the provider, fees may apply) but there is still some paperwork involved on both ends. There is paperwork for the shipping, importation and customs elements to fill out and sign. You might need to have copies of documents such as your driver's license, car registration and proof of purchase.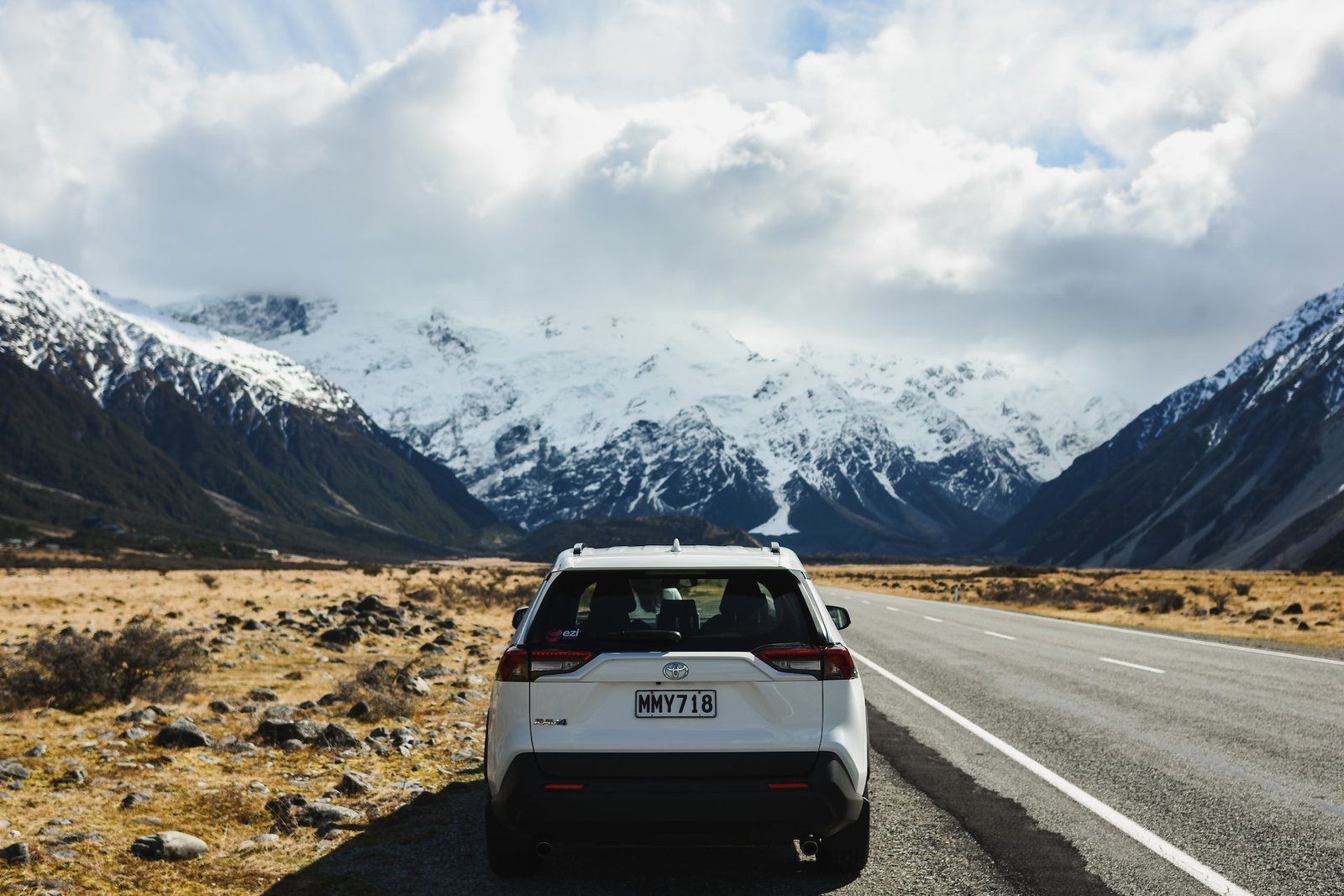 If you ship your car to New Zealand, you could be driving in just over a week. Photo by Nikhil Prasad.
How much does it cost to import/ship a car from Australia to New Zealand?
These are the average costs of the three major providers that gave me a quote to ship my Mitsubishi hatchback from Brisbane to Auckland in October 2022 by driving my own vehicle to the ports both ways and by using the cheapest Roll On, Roll Off option.

Your costs will vary according to a few factors:
Pick up and drop off locations;
Value of the car;
Transport method;
and more (see below).
Here is what I was quoted (all prices ≈approximately):
Minimum charges
| | |
| --- | --- |
| Shipping costs | ≈$1150 AUD |
| Brisbane port charges | ≈$300 AUD |
| Auckland port charges | ≈$165 AUD |
| Customs clearance | ≈$165 AUD |
| NZ Quarantine permit | ≈$105 AUD |
| Border Exam charges | ≈$85 AUD |
| Transit insurance + fees (2-15%) | ≈$180 AUD |
| MINIMUM CHARGES | ≈$2150 AUD |
Now, there are going to be additional costs here in addition to the $2150 AUD but I wanted to stop and quickly explain some variables that you are likely going to encounter with your own costs:
If you want to put your car in a shipping container, that would cost an additional $3000 AUD or more than RORO (from my quotes);
Port costs may be different in each major city;
If I wanted my car picked up and delivered from my accommodation in both Brisbane and Auckland, this cost an additional ≈$800 AUD (or ≈$400 AUD each way).
This was the absolute minimum amount of transit insurance from the lowest quote and based on a car worth <$5000. The insurance offered was VERY VARIABLE and ranged from ≈2-15% of the value of the car. So, depending on your car, this could be $180-$10k AUD. There are also different levels of insurance and different insurance depending on the transport method. Getting a few quotes and doing some research into transport insurance is really valuable here. If you're not sure, ask them to clarify exactly what you are covered for and for how much.
If your car fails any of New Zealand's customs or quarantine inspections, there are additional charges.
Additional costs
| | |
| --- | --- |
| Good and Services Tax (GST) | ≈$675 AUD |
| Compliance | ≈$200 AUD |
| Registration | ≈$420 AUD |
| Cleaning | ≈$250 AUD |
| Fuel for delivery | ≈$50 AUD |
| ADDITIONAL COSTS | ≈$1595 AUD |
| MINIMUM COSTS | ≈$2150 AUD |
| TOTAL | ≈$3745 AUD |
For me ≈$3745 AUD was the ABSOLUTE MINIMUM price that I could get away with shipping a car to New Zealand from Australia for. These additional costs are even more highly variable, so could have easily increased. I'll try and break down each cost quickly to explain how yours might differ:
In order to ship a car to New Zealand from Australia, it has to be clean enough to pass a customs inspection. New Zealand has strict bio-security laws. This means NO biological matter on the car at all when it arrives. I was hoping that a $250 AUD power wash would be sufficient but if the car did not pass the inspection, there would be cleaning and re-inspection costs. You could wash it yourself but you'd have to be extremely thorough and then drive as directly as possible to the port for drop-off.
As I was planning on selling my car in the next 24 months, I was NOT exempt from GST but you may qualify for an exemption if:


You are first time immigrant or a returning New Zealand citizen;
If you are a returning citizen who has been out of New Zealand for over 21 months;
You are prepared to sign a deed where you agree not to sell the vehicle for at least 2 years AND you must have owned and used your car for the last 12 months.
You MUST be physically located in New Zealand in order to claim the exemption and you must provide the following documents:
Proof of ownership over the last 12 months;
Purchase receipt for the vehicle or a current NZ valuation from a local dealer.


If you do not meet the above criteria, customs GST will be applicable. This is 15% of the 'landed value' of the vehicle (value + freight + insurance).
You need to pay wharf storage or demurrage if there is a GST exemption delay with NZ customs if you are claiming a full tax exemption;
If the car did not pass New Zealand compliance, it was quoted that I would need to pay the shipping company $80AUD/hr or more for repairs + parts.
If your car is a pre-2010 model, it may not comply with NZ's Euro 4 Emissions or Frontal Impact Standards. If this is the case, you may need to pay additional compliance fees. If you have owned and used the vehicle for in excess of 12 months in Australia, and have lived outside NZ for more than 21 months then you are able to apply for an Immigrants Exemption, which could be $200 AUD or more.
Depending on how much Australian rego you have and how long you'll be in New Zealand, you may need to pay NZ registration fees.
If you're taking household items and/or furniture in your shipping container, you may incur additional packing fees.
I estimated $50 AUD to drive from my location to the port and back again, but this could vary greatly for you.
There are A LOT of potential costs to consider and these should be clearly outlined in the quote that you receive from the shipping company. If you're not sure, click on the links to New Zealand authorities and/or clarify details with the shipping company before paying. If you follow the instructions carefully, you may only have to pay the quoted amount but it's good to know that there are some potential additional costs in advance and budget for if you need to pay more than you originally expected.
All considered, it will likely cost you $4000 AUD or more to ship a car from Australia to New Zealand. You could easily double this amount if you ship your car in a single shipping container and have the highest level of transport insurance.
Is it worth shipping a car to New Zealand from Australia?
There are many times when it's worth shipping your car to NZ:
I've read that a general rule of thumb is this: it's cost-efficient for cars over $10,000 AUD or more and less so for cars lower than this.
Cars are more expensive in New Zealand than in Australia. If your car is new and/or valuable, you may recoup your costs in the sale price;
If you have a modern, fuel-efficient car, you may be eligible for a Clean Car Discount Programme rebate (which could be up to $3500 AUD);
If you plan on driving your car in New Zealand for many years into the future, it may be reasonable to pay the one-off shipping fee;
If you have a collectible and/or sentimental car, it might be more valuable to you than money.
There are many things to consider when shipping a car to New Zealand from Australia. Get a few quotes, compare prices, and be sure to clarify all costs involved. Make sure you have sufficient transport insurance and understand any additional costs.
For me, it wasn't worth shipping a car to New Zealand from Australia. For a relatively old and inexpensive car that I planned to sell sometime in the near future, it was cheaper and easier to sell my car in Australia and buy another when I arrive in NZ. Yet, If you go in prepared, understand the costs involved and have a run of good luck – you might be driving your car around Aotearoa in just a few weeks' time.
Mega-Guide to Australia for Digital Nomads.
Complete Guide to 50+ Digital Nomad Visas for Australians.
Want support to make your digital nomad dreams real? Get in touch.