Welcome to Oh, Nomad!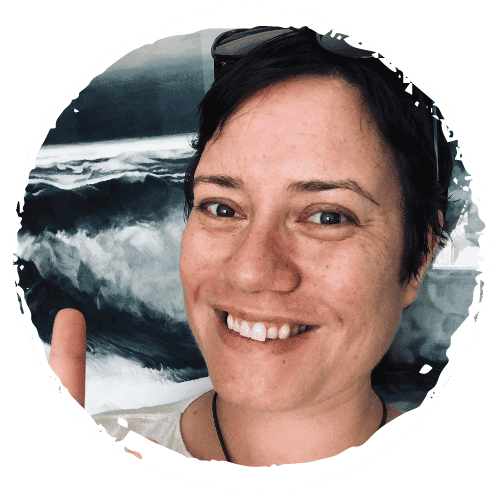 My name is Kate Zarb, born in beautiful Bondi, Australia.
I am a business owner, teacher, blogger and digital nomad.
After suffering heartbreak at 21, I made a sudden decision to leave my hometown and travel around Australia. A 15,000km journey around the coastline …and I was hooked!
Like many people in their 20s, I balanced work in hospitality and 'temp roles' with travel. I volunteered, WWOOFed, and cut costs. Later, as a qualified TESOL (Teaching English as a Second Language) teacher, I spent years in Mexico and Colombia.
Yet, I wanted even more flexibility in where and how I could travel.
Grounded due to the global pandemic, I threw myself into learning how I could be one of these mythical, fancy 'digital nomads' that I'd heard so much about.
I tried (and failed) to successfully build a nomad-friendly income, with my first attempts at freelance online teaching ending in only a trickle of interest and a casual gig tutoring for just under $20 AUD/hr. I knew there was a better way.

I persisted and kept learning. I built teachenglishonline.com.au in 2020 to help other teachers like me and slowly, over time, I began to be able to survive on my online income.
I was offered a part-time remote teaching position and started using all of my free time to teach myself how to blog and make money.
Combining multiple income streams, I am now able to live and work wherever I want.
It took more than three years to make my dreams of a location-independent lifestyle a reality… luckily, you don't have to wait! Oh, Nomad! is written to fast-track your digital nomad journey.
Topics covered
How to succeed as a digital nomad; from mindset to money.
Your online business and/or remote work, side-hustle and passive income options.
Budget travel with the working professional in mind.
MY SERVICES
As well as general information via my blog and ebooks, I offer:
Consulting services to those who want 1:1 support to make the transition to this lifestyle quickly, easily and from wherever you currently are.
Help to connect you with professionals who can assist you with all areas of the process of relocating.
Say Hey on Twitter, or email me questions: hello@ohnomad.com.