Australia's digital nomad guide.

What are digital nomads?

Digital nomads swap home offices for travel; including remote workers, freelancers and entrepreneurs, alongside business owners, the self-employed and contractors. If you can earn independently of a fixed location, you can be a digital nomad.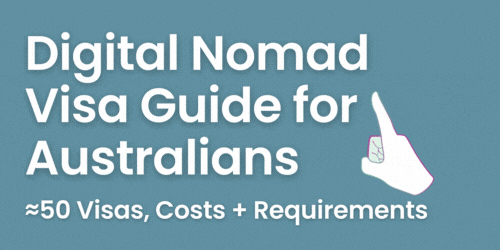 Where can you go? Where can I/we go? What about my family?
≈50 international visa (180 days+) fees; income reqs; family; costs.
Click the digital nomad visa guide for Australians ABOVE.
…or, get your copy of 'Before you become a digital nomad: An Australian guide' for FREE.

Start your journey now!
By entering your info, you agree to receive emails from Oh, Nomad!
We never share your details or spam you. Unsubscribe anytime.