Reading Time:
10
minutes
This post should not be taken as financial, legal, taxation or migration advice. Consult a registered professional. Oh, Nomad! accepts no liability or responsibility to any person for actions taken as a consequence of this information, which is correct at the time of writing. We earn commission from trusted affiliates on selected purchases you make via ohnomad.com (at no cost to you). Prices are in AUD unless indicated and may exclude 10% Goods and Services Tax (GST)
How To Make Money Online In Australia: Facts
Read on for how to make money online in Australia, for Australians and others in the country.
5 Ways To Make Money Online Legitimately
Legitimately, that's key. There are many illegal ways to make money online. This blog is not about that.
How To Avoid Scams
Working online is not 'get rich quick' but more 'make more slowly'. If it seems too good to be true, it is.
Businesses take capital to start, but question major financial investment carefully. Ask a professional.
Do not give out your personal or banking information unless 100% necessary, and then, consider a 'online money making' email address, PO BOX and/or phone number.
You can sign up for an online VISA debit card with a service like

Wise

and use it for online transactions. Keep your main income/credit card separate.
MLM (Multi-Level-Marketing) is not a pyramid scheme per se, but MLMs are a very bad investment.

"US-based research has shown that between 73 and 99 per cent of people working in direct network or multi-level marketing lost money." –



Read: Inside the controversial multi-level marketing schemes tricking women out of their life savings.
Make Money Online Jobs
In more fictional lists in "Ways To Make Money Online"-esque lists, there is a beautiful couple in their 20s on a beach in a developing nation flexing their relative wealth. In truth, regular jobs done online are similar to offline ones, but …online.
Teacher/Tutor:

Teaching English online

is a relatively well-paid, but time-intensive option for those trained, or with high-level skills to share with others as tutors, mentors and coaches.
Virtual Assistant: Virtual assistants are assistants, yet this might cover a number of roles, including (but not only) Social Media Managers, Administration, Bookkeepers, Personal Assistants, and Executive Assistants. VAs are always required, especially for self-employed creatives, entrepreneurs and content creators who need assistance.
Content Creator: Bloggers, Writers, Videographers, Photographers, Influencers, Actors, Comedians and Musicians, Artists, Dancers, and so many more.
Online Business Owner: Entrepreneurs, Business Owners, Investors, Traders, Shareholders, Owners.
Reseller: Making a profit from redistributing goods. Buy it, sell it. Sell last season's over-its?
Read more: 181 Make Money Online Jobs for Digital Nomads Australia-wide.
Make Money Online Surveys, Worth it?
Can you make money online with surveys? Yes, but it will be slow. Here are the best paid online surveys in Australia to make legitimate money – in my experience. Don't expect very much and it is very time intensive. Best for the bored.
How To Make Money Online, But Better Paid!
Paid Online Market Research
There are 4 types of paid market research online: Surveys, Focus Groups, University and Medical Research.
I'll discuss each in detail and tips for how you can make the maximum amount of money with each one:
Paid Surveys Online, Worth It?
During my first year of being a digital nomad, I began reading every blog article online that I could about making money from online side hustles.
One of the first things that I came upon was online surveys, the most commonly discussed form of online research.
They claim to "pay you for your valued time and opinions".
I signed up for 15-20 sites and waited for the money to roll in.
What happened?
Well, I made a bit of money completing these online surveys for 2-3 hours/week ($50-$100/month in a combination of direct deposits and gift cards).
Yet, at around $5-10/hr, it was boring and clogged my personal email account with 100s of emails asking me to fill in screeners for surveys (80% of which I didn't qualify for).
As time went on, I realised that the only reason that bloggers were recommending these sites to me was that they got paid a small commission to sign me up. There were much better ways that I could be using my time.
Paid Focus Groups Online
What are online focus groups?
If you are willing to spend an hour or two being recorded while being asked for your opinion about a product or service, participating in online research called a focus group will net you ≈$50-$150/hr for your participation.
Focus groups are commonly 60-90 minutes each and there are usually 5 or so other people. Occasionally you will attend alone and speak 1:1 with a market researcher. I've attended focus groups on government services, food products, business banking, software and more.
In a traditional offline focus group, you visit the office of the market research company (usually in the major cities) at the assigned time and walk into a room with the other participants.
You sit at a table, eat a few snacks, talk about Car X or Political Party Y and an hour later walk home with $100-ish cash. Ignore the weird two-way mirror at your own loss.
Post-pandemic, many of these sessions now occur via Skype, Zoom or Microsoft Teams instead of the office. The same process occurs but you will now participate in a video call with the market researcher and a few others.
You will usually be recorded but they must legally inform you of this beforehand and you must agree to participate.
If you are uncomfortable at any stage about the use of your image and personal information, DO NOT participate.
Digital nomads located overseas may want to list their location as Australia when applying for online focus groups as I'm not sure whether you would be selected if located elsewhere.
You might need to test this. 
FAQ: Are there limits to how many online focus groups I can attend?
YES, due to a concept called QUANTITATIVE and QUALITATIVE RESEARCH.

There is a general rule that: most market research companies do not want you to participate in "qualitative research" like focus groups more than TWICE PER YEAR (1 every 6 months).
This is likely to ensure that their group is filled with people who are genuine customers and users of the service or product and not professional market research participants, skewing results.
In most screeners (the survey you fill out before you are selected for the research), you will be asked if you have participated in "market research" in the past 6 months.
Sometimes they specify which type, i.e. a focus group or an interview, other times it's more a general question. You simply answer "Yes" or "No".
Others specify that you cannot have participated in any type of research in the previous 3 months, while others don't ask at all. Be honest.
In theory, if you wanted to make money quickly, you could simply sign up for as much market research as possible and dishonestly answer the screener questions. Nothing is stopping you, but this is against most common T&Cs.
A work-a-round the 6-month limit?
User Interviews is a US-based market research company that frequently looks for Australian participants and doesn't have the same restrictions.
I've done a few focus groups with them and received payment. You are a little more limited with your gift card choices here so I've chosen Amazon Australia as my payout method so far.
If you're overseas, this is also a good option as they do international studies.
Some examples of online focus groups that I have participated in the last year:
$320 about filing my business taxes (2 hr);
$120 government website usage (1 hr);
$110 what type of iced tea I like (1 hr);
TOTAL = $550AUD (≈$137.50AUD/hr)
Tips for making more money with online focus groups:
Apply as soon as you can. Focus groups (especially the higher paid) fill up very quickly;
If you own a small business, even a side hustle, mention it. Since I've owned my own business, I've found that I am asked to both participate more often and am paid more;
I quickly scan (then don't apply) for 99% of screeners now and only apply for the highest-paying research. You'll find your method.
There appears to be a big jump in focus group numbers in January/February and then again at the end and beginning of the financial and tax years. So, be aware that numbers are highly variable month by month. It tends to come in 'waves'.
How do I sign up for paid online focus groups?
During my investigation into paid online research, I began recording all the online research companies that I discovered. I'd like to share it with you…
I've created a .pdf list of ≈100 clear, easy to apply for links for you to paid online research:

25+ Australian (and international) market research with focus groups;
35+ Australian universities seeking research participants;
20+ Australian health research organisation opportunities;
15+ Australian clinical trial opportunities…

Get the list for only $9.99AUD and begin making $100s online per month with no prior skills or experience!
As we've seen though, there are limits to the number of focus groups that you can participate in, so let's look at some other forms of paid online research.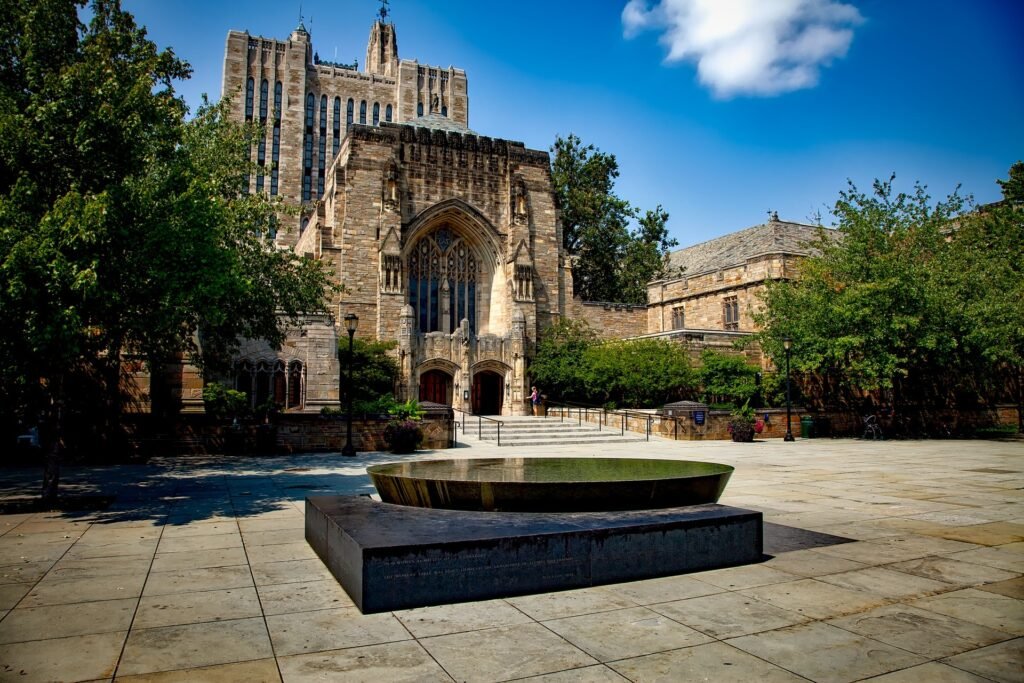 University Research
While companies and government agencies conduct market research, universities in Australia are often looking for people to give their opinions on or participate in other forms of research, often by those conducting PhD thesis studies.
I've found the most common departments looking for research participants are Medical, Psychological, Economics, Business and Social.
I started doing this as a uni student and traditionally, students were the most common participants.
Now, as many studies go online, they are also seeking people from wider society that have no links or experience in the tertiary sector – although a portion remains open to current students only.
Yet, paid online university research is a little different from the first two and has a different set of restrictions:
NHMRC has published advice for researchers and reviewers about when payment of participants in research is ethically acceptable. Similarly, it is "generally appropriate to reimburse the costs to participants of taking part in research" (National Statement 2.2.10). For example, costs of travel, accommodation and parking may be reimbursed, and/or reimbursement for the time involved in the research. However, "payment that is disproportionate to the time involved, or any other inducement that is likely to encourage participants to take risks, is ethically unacceptable" (2.2.10). This, again, depends on the community within which the research is to be conducted.

NHMRC
This ethical 'grey zone' means that paid online university research is not advertised or described in the same way as market research and the payments that you receive are not allowed to be considered incentives "likely to encourage participants to take risks."
This also means they are usually not widely advertised to the public. So, if you want to make money online with paid university research, you're going to have to do a bit more work to find these studies than with focus groups or online surveys.
Note: Please be cautious when agreeing to participate in any form of online research that places your mental or physical health at risk. This NHMRC advice is to protect you. Don't puts yourself at risk.
FAQ: Are there limits to how much paid online university research you can participate in?
As far as I'm aware, this type of research doesn't have the same limits on participation as, say, focus groups – so you can theoretically apply for an unlimited number of paid online university research projects.
One university research study paid me a $500 gift card (≈$100/hr) to enter questions for five hours into a spreadsheet from my sofa, another a $50 gift card for a 30-minute survey and a third $50 gift card for a 60min Zoom – all in just one month.
So, while you won't always make as much per hour as you will with online focus groups, there will usually be more consistent ongoing research opportunities.
Academic Research (for students and non-students)
Some examples of online university research that I have participated in the last year:
$450 to participate in a university research project on social anxiety (9.5 hr);
$40 to assist a PhD student with their thesis research project (30 mins);
$60 questions about my energy use (1 hr);
TOTAL = $550AUD (≈$50AUD/hr)
Tips for making more money with online university research:
Sign up for university participant databases and email newsletters. As they usually do not advertise their research, this is the best way to find out who is currently looking for participants. You'll usually receive an email bulletin but you can also check any sites semi-regularly to find out about the latest studies being conducted.
Follow the selected university departments on social media and monitor new studies.
Search for "university research participate".
Finally, the last of the paid online research opportunity that I've found…
Paid Medical Research Online
Note: For full transparency, I've never participated in paid medical research as I am personally uncomfortable with the potential health and privacy risks involved. So, this information is provided for you to make an informed choice about your options and I take no legal responsibility for any actions taken as a result of the information provided here.
Paid online medical research often overlaps with research conducted by universities but is also conducted by pharmaceutical, health and charity organisations.
A large portion of medical research needs to occur in person, but there is still some online – especially in psychological fields and mental health.
There appear to be two main types of paid online medical research in Australia:
Paid online surveys are conducted with healthy participants or those who have a medical condition (arthritis or asthma, for example);
Paid online video calls (1:1 or groups) that resemble a "focus group" but instead of asking about a service or product, they are asking about health conditions, attitudes and/or use of health-related products.
Make money online (medical research):
I've never signed up for or participated in paid medical research. I'm not exactly how the recruitment of participants is done but try newsletters and databases of medical research organisations in Australia;
Following social media accounts of medical research organisations and joining Facebook groups also increases research opportunities;
Search for "medical research participate".
Online Clinical Trials
"Clinical trials are scientific studies usually testing new treatments, and are available for either healthy volunteers or individuals with specific illnesses", says Australian Clinical Trials.
They rarely, if ever, occur 100% online but I've included them in the ≈100 Paid Online Research List (Only $9.99AUD) as another potential paid opportunity.
Some sources say that you can apparently make up to ≈$500/day.
Making Money Online FAQs
What about my privacy?
Australian market research companies must comply with national legislation regarding your privacy, yet be aware that you are agreeing to pass on personal information and/or agree to be recorded.
Please use your discretion, especially with your banking, financial and identity information.
You can confirm if a research company is legitimate by searching for them on The Research Society website, according to Services Australia.
International companies need double-checking. Don't trust a 'nice' website. Check twice.
What about tax?
According to the ATO, income (including gift cards) from market research, focus groups and surveys is taxable income and needs to be "declared as 'other income' at question 24 of your income tax return".
How do you get paid for participating in online market research?
The most common methods of payment are via direct bank deposit and online e-gift cards.
Online e-gift cards (depending on the provider, often GiftPay – see site for options) are usually valid for online retailers such as Amazon and eBay but also for travel, entertainment and supermarkets.
With what you've learned today you can start searching for paid online surveys, focus groups, university and medical research and clinical trials.
Or get the complete list for $9.99AUD and start making money online in your spare time immediately! Just start at the top of the list, begin applying and make up to $150AUD/hr.
Mega-Guide to Australia for Digital Nomads.
Complete Guide to 50+ Digital Nomad Visas for Australians.
Want support to make your digital nomad dreams real? Get in touch.